HUAWEI SMART LATEX PILLOW LAUNCHED
Huawei has officially launched the Smart Latex Pillow which is purchasable now in China. The pillow can auto-start monitoring data such as heart and breathing rate when you lie down.
Huawei smart latex pillow has a double-layer pillow core design. The pillow has a 9cm latex pillow core layer with an extra 2cm separable height increase. The height of the pillow can be accommodating to different people's sleeping habits. There are thousands of honeycomb holes forms during the foam molding. These holes provide natural ventilation and maintain the pillow non-stuffy and more refreshing to use.
A latex pillow is a form of Thai natural latex collagen. The natural latex content is high as 93%. It has excellent resilience and may quickly answer the neck curve support and efficiently relieve shoulder and neck pressure.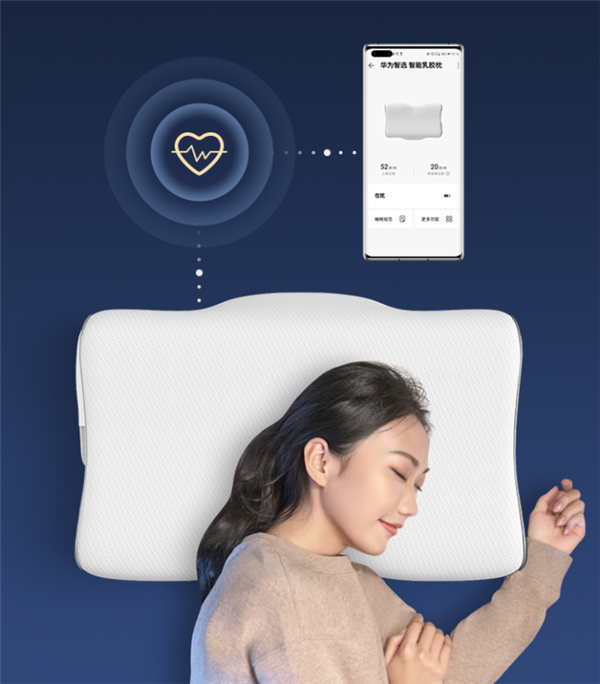 Later SGS testing and certification, the latex pillow core assembles the first-class anti-fungal standard, the mite avoidance rate is 99%, and therefore the formaldehyde content is 0. These pillows are enclosed with ultra-thin non-inductive monitoring sensors, which will be able to monitor sleep data like pulse, breathing rate, sleep cycle, number of turns, number of times to leave the pillow and track sleep in the entire night.
With the help of the Huawei Smart Life app, this pillow will record your sleep data and generate on a daily, weekly, and monthly basis, from sleep scores to sleep items that need to be optimized, without missed every detail. This Huawei Smart Latex Pillow on sale now at Huawei Mall.